Guidance, Steering and Operation Control

The Ag Leader® INTEGRA™ display is a full-featured, year-round hub of any precision farming operation. A large, full-color 12.1" HD touchscreen display is easy to read and offers powerful, year-round precision farming tools.  Mapping, planter and application control, yield monitoring, real-time data logging and more – can all be controlled from the cab using the INTEGRA.  The display also features four video camera inputs, providing operators a better view of equipment operation and safety by allowing them to view live video on the display.
The INTEGRA is also designed to meet the ISO11783 (ISOBUS) Virtual Terminal standard which means the INTEGRA supports many ISOBUS compliant implements such as planters, seeders, spreaders and sprayers.
Large easy-to-use 12.1 inch color touchscreen
Compatibility with Ag Leader's SeedCommand, DirectCommand, yield monitoring and SMS software products.
Supports Ag Leader's AutoSwath feature which automatically turns applicators or planter sections on and off based on field maps or already applied/planted areas and to automatically adjust swath width of combines during harvest.
Real-time mapping and data logging of field operations help you better observe field variations as they happen.
Prescription maps for available rate application (VRA) and seeding give you the opportunity to tailor applications to your fields.
Easy to move from vehicle to vehicle for operations throughout the growing season.
Plug-and-play compatibility simple upgrade and seamless transition.
Virtual Terminal capabilites
Capabilities
SeedCommand – Planter Control
DirectCommand – Application Control (liquid and granular)
Yield Monitor
Data/Coverage Logging
SMS software Compatibility
The INTEGRA dislplay works seamlessly with the OnTrac2 and 
OnTrac2+
 assisted steering to reduce operator fatique and improve pass-to-pass accuracy.
Variety map integration.  The INTEGRA allows you to load crop viety maps into the display regardless of the planter monitor used to record planting.
Yield maps and field maps
Application management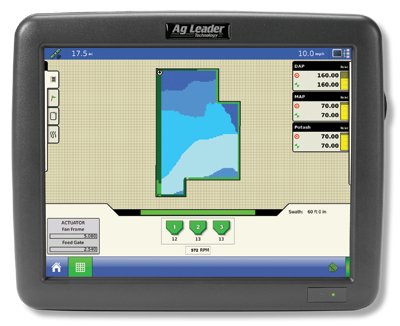 Virtual Terminal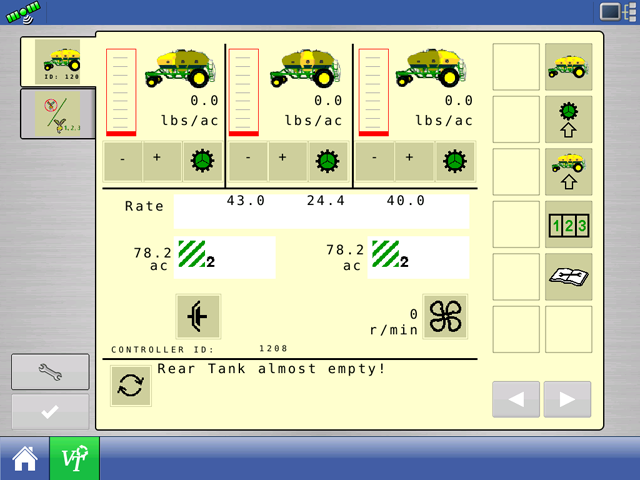 INTEGRA Display kit includes monitor only, cables not included (cable kits cost between $200-$320)
Get free Firmware updates for the INTEGRA
Related Products